What are statusmails?
Statusmails are e-mails that are generated by the Control Panel.
This includes automatically generated system notifications, such as a quarantine report or manually triggered emails from the quarantine.
In addition, emails that are redirected by a compliance filter rule are also displayed as status emails.
How do I recognize statusmails?
Statusmails always have the reason "statusmail" in the Control Panel and are usually marked as "Valid".
You can display the reason in the details of an e-mail.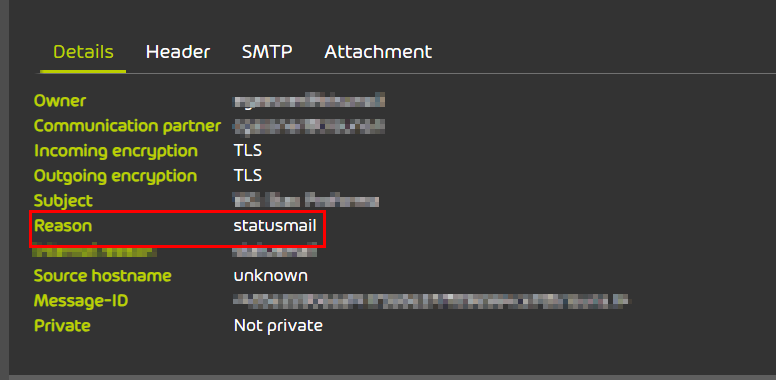 Or you can expand the view in Email Live Tracking to include the "Reason" item.