The Free Up Disk Space tool can be used to manually clear out old versions from your backup drive. This tool will mark the blocks (from the selected deleted versions) on the backup drive as free, in order to allow for further backups to be taken. Therefore you won't be seeing your drive's free space increasing after running this tool.
The utility can be accessed under [Setup] > [Backup Settings] > [Delete Backup Versions]
Note: This process can easily be automated by using Retention policies, this manual tool should only be used for one-off removal of old versions.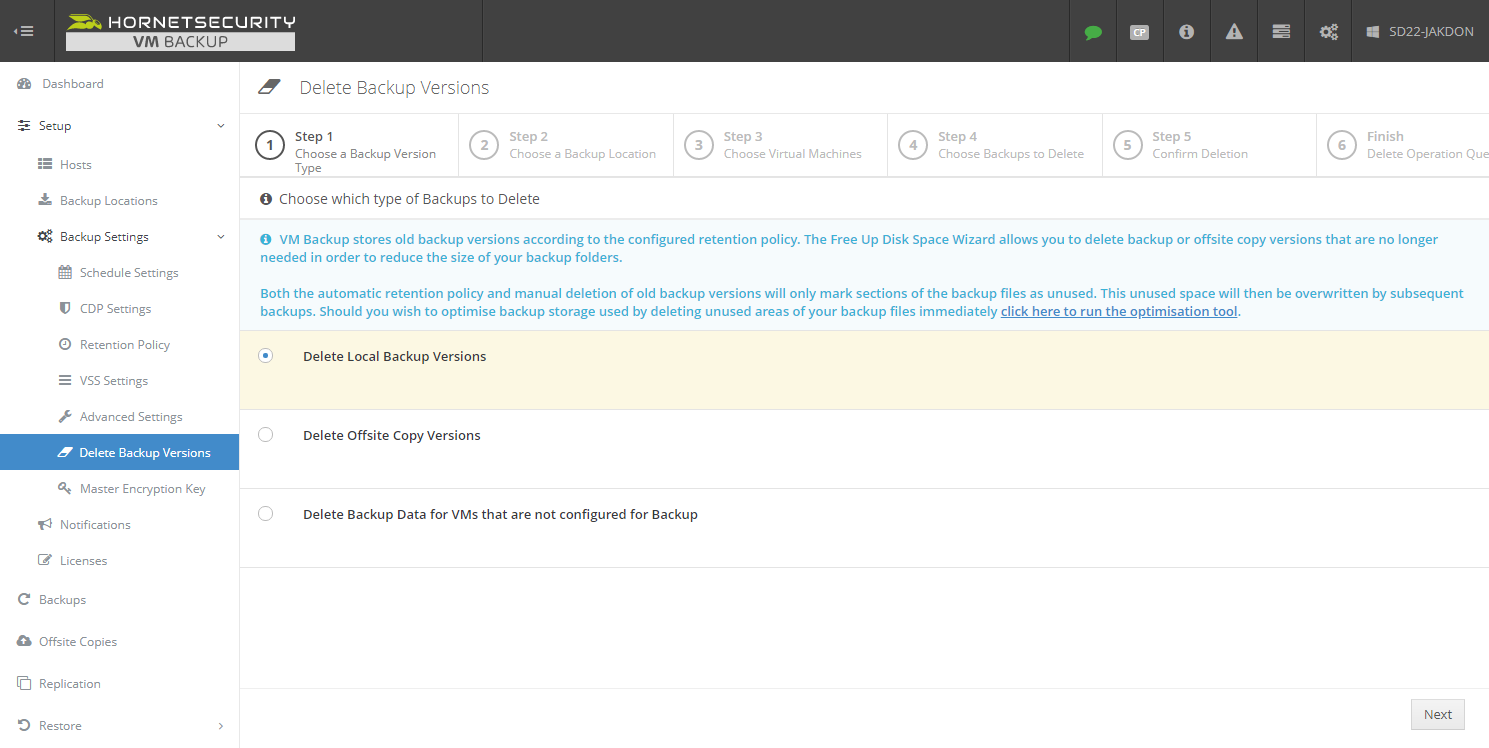 Once the Delete Backup Versions tool is launched, follow the on-screen wizard to clear out your older backups:
Choose whether to delete versions of your Local Backups or your Offsite Copies
Choose the Backup Location where you wish to delete old versions from
Choose which VM(s) you wish to delete versions from, by ticking the checkbox(es), and choose the oldest version you wish to keep from the drop down list next to each VM.




Confirm all information you have selected and click [Delete] to proceed. Deletion will start and when it completes you will be given the below notification:




Note: The Dashboard Charts & Graphs show the maximum size that existed on any one particular day, so the change in size may not be visible immediately on the dashboard.