PROBLEM
Trying to connect your VM Backup installation to CP but are getting the following error:
"Could not establish a connection to Control Panel. Make sure that you have inputted the correct details, and that your internet connection is active."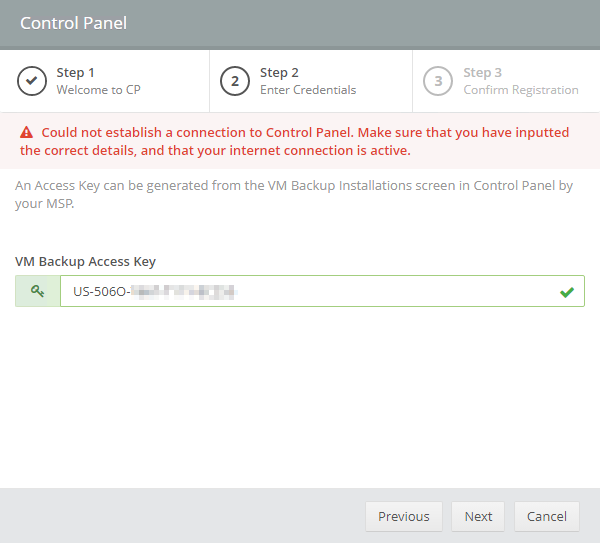 CAUSE
The version you're running is 8.3 or older and doesn't support the EU instance of CP.
SOLUTION
Simply upgrade to the latest build from here.