Newsletters not classified as spam and other info mails that unnecessarily interrupt the workflow are sorted out and held for later retrieval. They are listed in the individual quarantine report and can be delivered and whitelisted from there with a mouse click if required.
Emails classified as infomail are not necessarily malicious. However, it is important to note that the infomail filter filters out ALL emails sent in bulk. This includes newsletters, regardless of the sender's reputation.
The infomail filter is part of the Spam and Malware Protection email filter functionality. To use the infomail filter, you must first activate it.
Log in with your admin account credentials in the Control Panel.
Select the domain in the scope selection, for which you want to activate the infomail filter.
Navigate to Security Settings > Spam and Malware Protection.
Choose the primary domain under domain, for which you want to activate the infomail filter.
Activate the "infomail filter" button.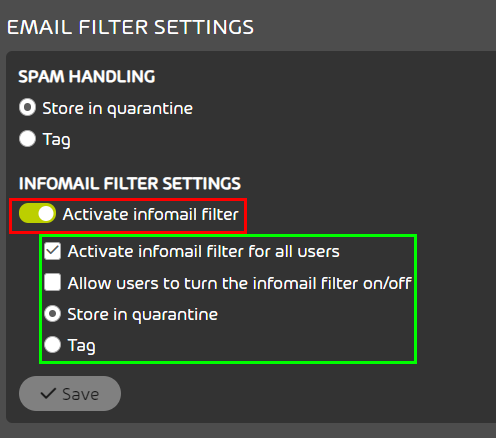 Since we additionally monitor the number of concurrent connections from a source, it can happen in rare cases that emails are incorrectly classified as infomail and, depending on the configuration, may be moved to quarantine.
Therefore, the infomail filter is not enabled by default.
If you do not want infomails from certain senders to be filtered out, you have the option of excluding the sender from a check via the allow list in the control panel.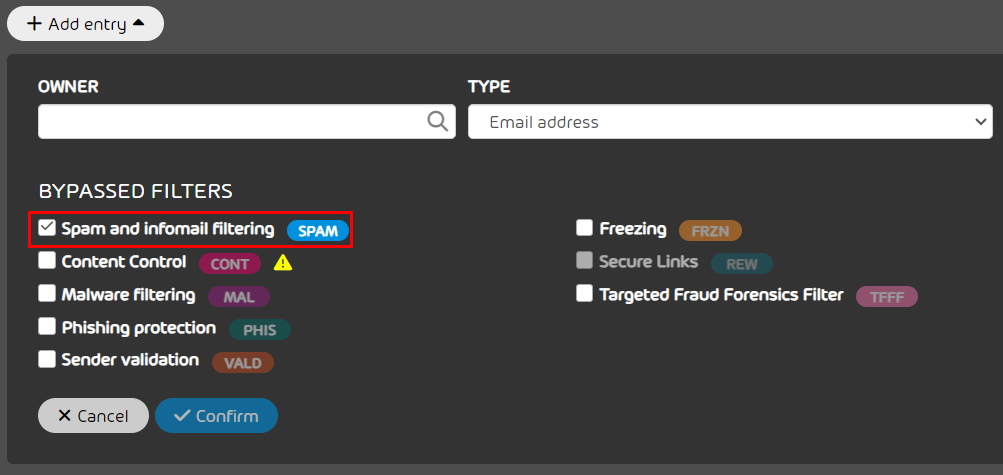 The e-mails should only be tagged
Instead of using the combination of the infomail filter and the spam report, there is the possibility to tag those mails in the subject with a phrase like "infomail" and deliver them directly user's mailbox.
The user can detect unwanted newsletters by the selected phrase in the subject of the mail.