In this case you can look up all your email traffic using our Control Panel's Email live tracking
You can find rejected mails if you select Delivery Status > Rejected: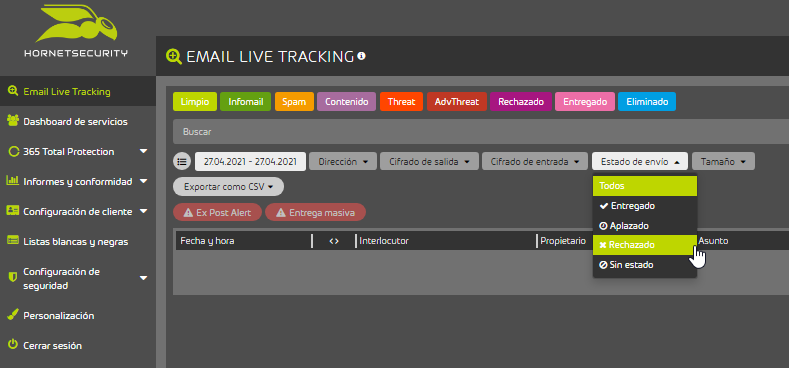 If you can see the rejected email in the Live Tracking, probably the sender received an automatic reply with instructions on how to request for these emails to be delivered in the future.
You can find more details regarding this topic in the Unblocking Portal.
If an inbound message has been rejected, and you consider that the message is legit, you can request an unblock via our unblocking contact form, to prevent further rejections.