Through our KnowledgeBase using the Sign in button (upper-right corner) you can log in into the support area. Our ticket system is part of the support area and linked to our KnowledgeBase.

Afterwards you will receive the login page: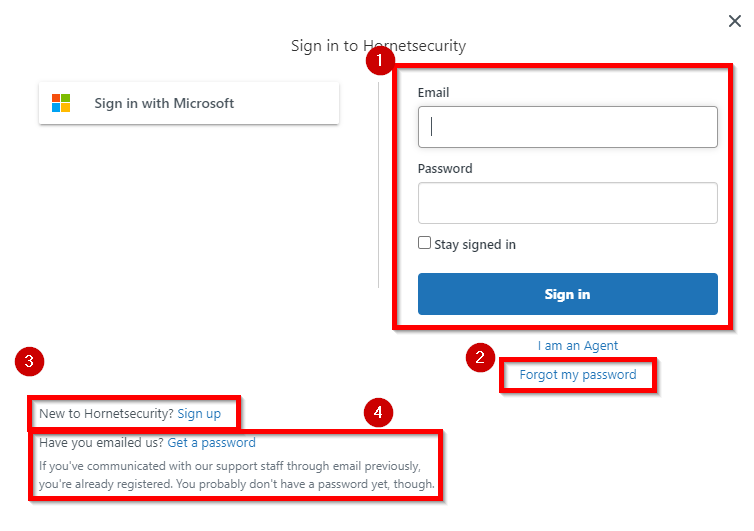 At the login page you will see several options, here is a quick explanation on how to use these:
You can log in here using your credentials if you already have an account.
If you forgot your password you can reset it via this option.
To register a new account you can sign up here.
If you already opened a support request in the past your email-addresses might already be known in our system. In this case you can simply generate an account using Get a password and your access will be provided shortly.