In general, you can make sure that certain emails are not stopped by the spam filter. However, there are a few exceptions where an Allow List entry of the sender cannot solve the problem of being classified as spam. In this case, despite Allow listing, emails from a sender will still be marked as spam.
The following article lists possible causes of ineffective Allow listing and how these causes can be detected and eliminated.
SPF Check
The most common case of unsuccessful Allow listing is an SPF rating of the sender's email. A classification as SPF Fail cannot be remedied by Allow listing the sender's address. Since the SPF Filter is an IP-based filtering level, the sender's IP must be entered into the Allow List for successful Allow listing.
You can display the information necessary for an analysis via the "Email Live Tracking" of the control panel.
If not already available, add the columns "Reason" and "Source IP" to your view.
1) Use the highlighted button to open the display settings

2) Add the items "Source-IP" and "Reason".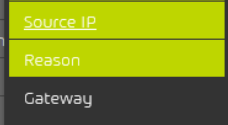 Then look at the "Reason" column of the emails that are intercepted independently of an Allow List entry. If there is one of the following reasons, it is an SPF filtering.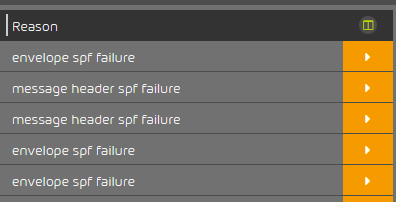 In this case, add the sender's IP mentioned in the "Source IP" column to the Allow List. Afterwards, the emails from this IP will no longer be intercepted by the spam filter. For more information about our SPF Filter, please click here.