This is a quick guide for how to add a new customer in the Control Panel.
This action can only be done by partner-level administrators.
Access the Service Dashboard section
Expand the first line in the customer list, which is the root partner level, and click on Add child
Fill the mandatory fields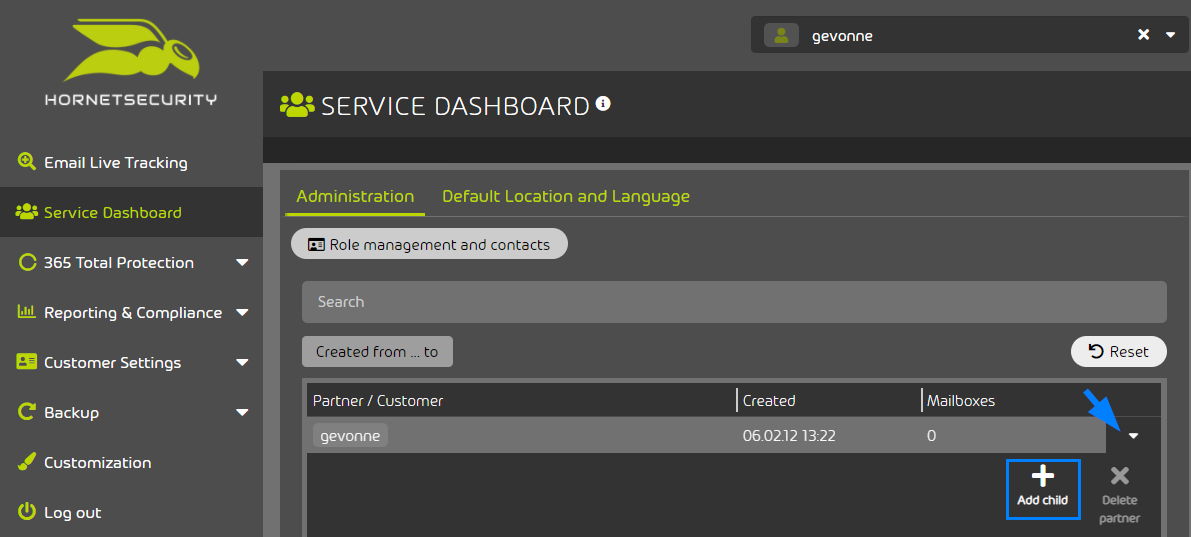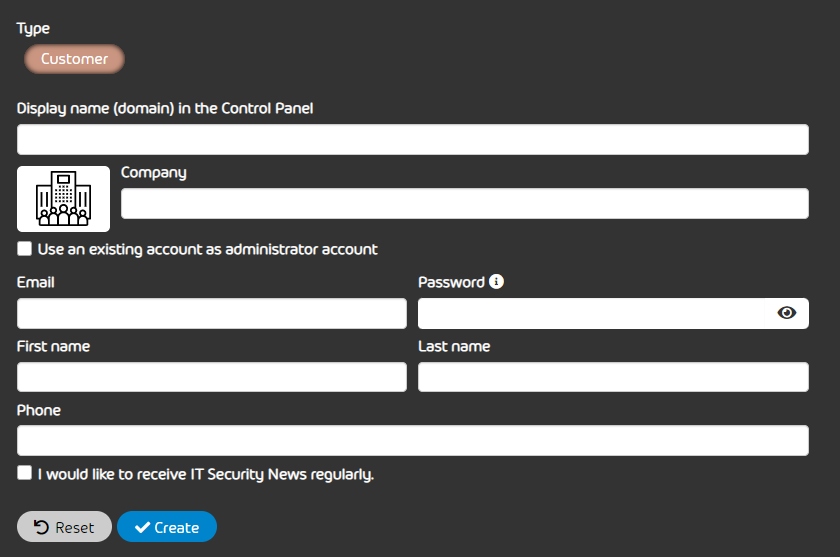 The "Displayname field" specified needs to be in a domain format, and this domain will be automatically created for this customer under Customer Settings > Domains.
Note: If you specify a new admin under Email, a mailbox for this user will be automatically created as well, but nothing will be billed for this user until services are enabled for this customer.
Important: This article describes only how to create customers, but doing so won't automatically enable any service. Please make sure to configure the desired emailing and/or backup services for this customer afterwards.