Even though the Hornetsecurity spam filter has a recognition rate of 99.99%, you might experience from time to time that some emails will be filtered incorrectly. These emails are referred to as:
False Positive (FP): Valid e-mail got accidentally filtered
False Negative (FN): E-mail wasn't filtered through the spam filter
This article describes how to report false negatives and false positives. There are several possibilities, using an optimized way will lead to faster processing of your case.
Optimized ways of processing

Control Panel
FP: possible FN: possible
Reporting via Control Panel is available at any time and may become necessary if the user permissions to not allow releasing specific emails via Quarantine Report (e.g. potential 'Threat' false positives). Permission can be set up as described here.
The email can be released directly via Control Panel (Email Live Tracking). More information on how to do this can be found in the Control Panel manual.
Quarantine Report
FP: possible FN: not possible

Fast reporting can be achieved through setting up the Quarantine Report for your users, which can be used to directly mark false positive cases. This also allows to deliver these directly to the user inbox (permission can be configured via Control Panel). You will receive direct feedback in your browser as soon as the email has been released.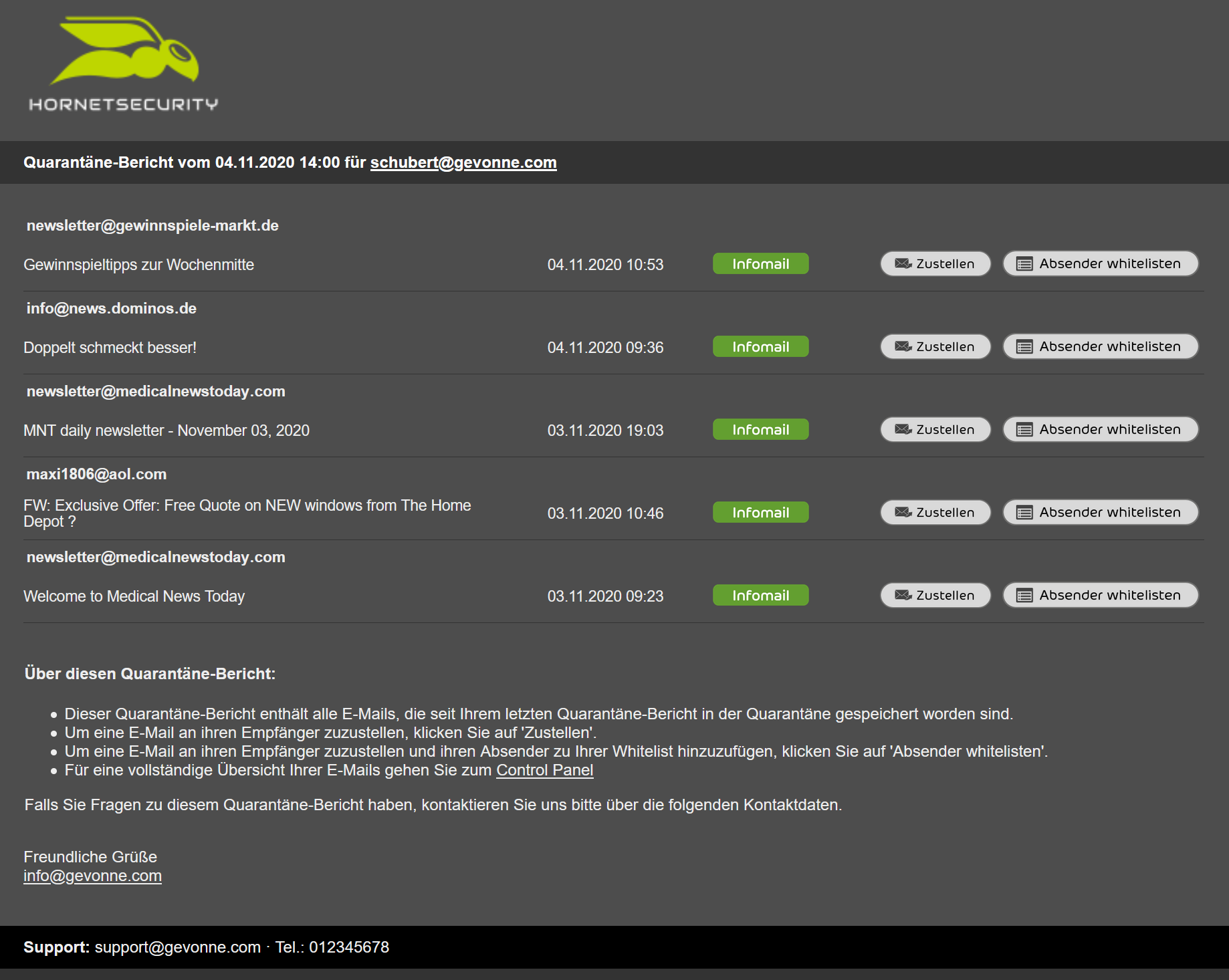 Outlook Add-In
FP: not possible FN: possible
Reporting via Outlook Add-in can also be used to provide samples for required filter adjustments. This way of reporting is fast, and all necessary information are automatically attached to your reported case.
Our Recommendation
In general, we suggest using the Control Panel to report any false positive or false negative cases. This way everything will be processed through a single platform, which also is used for various other things.
In some cases where the Control Panel is not used by the end users themselves we suggest using the Quarantine Report and/or the Outlook Add-In for reporting purposes instead.
Alternative ways of processing
If reporting through the other processing ways did not solve your issue, please report your case (including an EML sample) to our support agents via ticket system.