PROBLEM
Upon attempting to launch the Endpoint Backup app from the CP app switcher, you are redirected to the Admin app instead.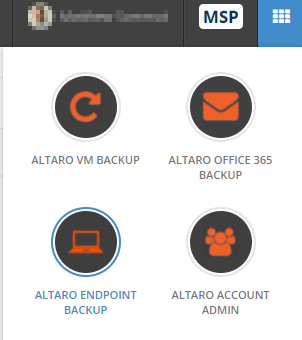 CAUSE
This issue was caused by our most recent upgrade and requires that you clear the cached site data from your browser as per the steps below.
SOLUTION
Navigate to chrome://settings/

Click on Privacy and Security on the main menu

Click on Cookies and other site data

Click on See all cookies and site data

Search for "endpoint" using the search field

Press the trashcan icon on the endpoint.manage.altaro.com entry and/or eu-endpoint.manage.altaro.com entry




After doing this, the Endpoint Backup app launcher should work successfully.