Note: 

If you are looking to connect 

your VM Backup to CP via a Proxy, 

please read below.


If your environment is sitting behind a Proxy, from 8.4.10 onwards, you can configure Proxy Settings in VM Backup.
If you're behind a Proxy, in order to submit Error Reports and the Check for Updates option, you must configure this option.
You can access the option from the [Settings] menu in the top right hand corner: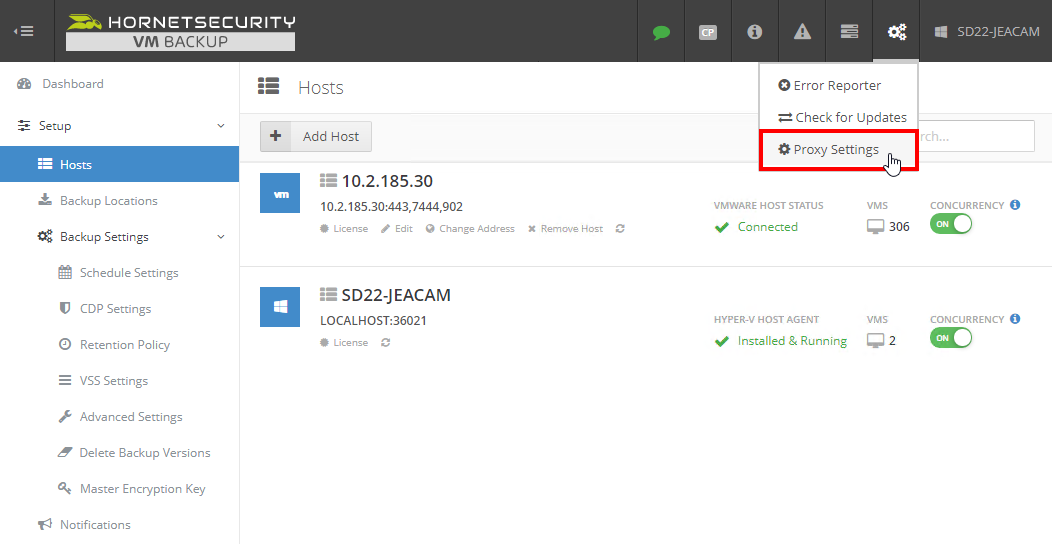 Then a window will pop-up allowing you to select your Proxy Settings: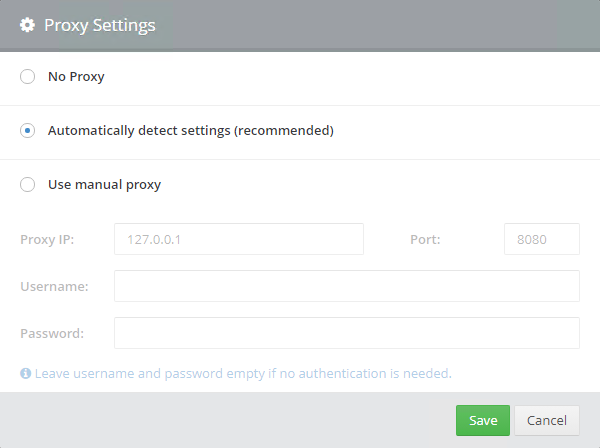 Connections to CP



Please note that these proxy settings do not allow for connections to CP and it's important that the following 3 URLs must also be added to your proxy bypass list. Meaning traffic to the following URLs should be configured to bypass your proxy:
signaler-tcp.manage.altaro.com
eu-signaler-tcp.manage.altaro.com
managesignaler2.altaro.com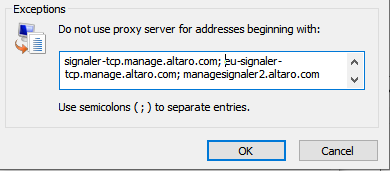 This also applies to other VM Backup products such as Offsite Backup Server, Physical Server Backup and Endpoint Backup.