Within the Service Dashboard module, administrators can manage the role assignments of their users and also contacts within their own company.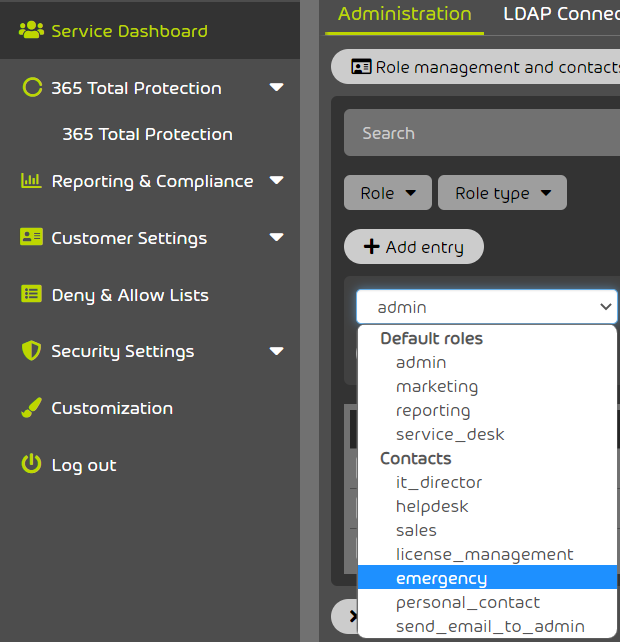 An emergency contact configured here serves as a contact person in case of a disruptive event where we need to get in touch with you.
We could use it for example when a user's account has been compromised and has been used for mass spamming, or if during an LDAP synchronization we detect a volume of changes much higher than usual.
The setup of an emergency contact is strongly recommended by us. If there is no emergency contact, or a general support address, we will inform all users with administrative rights in case of an emergency.

Any user that exists in the Control Panel can be configured as emergency contact.

To ensure the best possible accessibility of the emergency contact, it is recommended to set up a forward mailbox for this purpose.